Recycled Swing Tags
produce recycled Swing Tags, recycled satin fabric labels, cotton labels for garment labels. custom Lead Free Printing Ink.
+  recycled swing tags: customize the corner die size, serrated for each type 2cm x 6cm – 5cm x 9cm. Paper weight 250 gsm – 300 gsm or thicker according to customer requirements.
+ satin labels: recycled satin fabric, folded cut, striated finished product printed on 1 side and 2 sides, single color or multicolor.
+  cotton labels: 1-sided 2-sided printing, for one color two or more colors on request.
+ labels: cut finished products printed in 1 color or multiple colors, opaque color tpu, yellow….
+ woven labels: woven label multicolor polyester fabric or 1 color ultrasonic cutting, laser folding finished product.
+ heat transfer: print cut pet or cut finished products.
+ Leather Patches: cut, embossed, printed, or dyed to your desired color.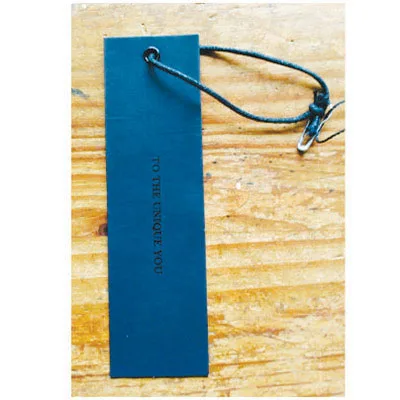 swing tags Type:

Hang Tag, tag label, clothing tag, hanging tag, tag label for garment, swing tag, paper clothing hang tags, printed paper clothing, hang tags, custom printed paper clothing hang tags,
Material:
Coated Art Paper(200gsm-600gsm)
Black Paperboard (200gsm-600gsm)
Offset Paper_200gsm-600gsm)
Paperboard (300gsm-600gsm)
Kraft Paper (200gsm-600gsm)
Ivory board (200gsm-600gsm)
Duplex Paper (200gsm-600gsm)
Cord/string:
1,Nylon
2,Cotton
3,Hemp cord
4,Elastic cord
5,Wax cord
6,Metal Ball Chain,…
Size:
Custom size, such as rectangle, Folded shape, roundness, triangle or special size
Color:
customer request
Thickness:
0.3-2mm or as per your request
Shape:
Shape cut or die cut , corner round
Post Press Techniques
3D UV Varnishing, Spot UV-Varnishing, Gloss/Matte Varnishing, Gloss/Matte Lamination
Emboss/Debossed:
Hot Stamping (Gold, Silver, Rose Gold, Black)
Sewing
Usage:
Garments, shoes, hats, toys, blankets, bags, jeans, etc